Are you getting divorced? Or considering a divorce? Our law firm is a long-standing, trusted resource for people facing a vast spectrum of family law challenges in Boston and surrounding communities. We provide full-service divorce representation and advocacy for our clients when disputes arise after or apart from divorce.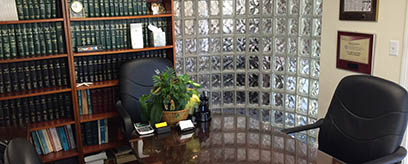 Clients who visit our offices in Winthrop, MA and in Boston's North End and Waterfront can rely on our lawyers for clear upfront guidance and prompt responsiveness to all of their divorce questions and concerns. Massachusetts family law is our core focus at Amaral & Associates, P.C., and we also have established strengths in comprehensive estate planning, which is impacted by most divorce and family law matters.
Experienced, Knowledgeable Family Law Attorneys
We Prioritize Timely, Efficient And Affordable Outcomes
Our founding attorney Edward L. Amaral, Jr., has been practicing family law in the Boston area for more than 23 years. While he is a proven, respected litigator, Edward L. Amaral, Jr., is also an active supporter of dispute resolution through mediation or direct negotiations. This firm is founded on the principle that every effort should be made to save our divorce clients the stress and costs of litigation whenever possible.
The divorce attorneys at our firm led by Edward L. Amaral, Jr have strong credentials and invaluable experience. Edward L. Amaral, Jr., has published many informative articles about divorce and family law, Web forum posts and blog posts on a vast range of family law issues.
To learn more about our lawyers' accomplishments and view information on key members of our staff, please follow the links to the individual profiles below:
Get Clear, Practical Counsel And Start Protecting Your Interests Now
We welcome attorney referrals and inquiries from potential clients of all ages and backgrounds. Whether you are preparing for divorce, must confront another family law challenge or have other legal needs, you can turn to our legal team with confidence. To request an initial consultation, call 617-539-1010 or email us now.